Watch a demo
of the dialler
in action.
Play
Sales Acceleration Software for Salesforce®
Improve sales performance with activity tracking and insightful analytics

An integrated contactpad lets agents place outbound calls automatically from within the Salesforce® interface

Integrated gamification motivates agents to make more calls
Call recording helps you coach and improve quality quickly
Increase pick up rates by presenting local numbers
Comply with PCI DSS -  credit card payments taken over the phone can now be 'agentless'

The leading inside sales solution for Salesforce®
We're the most deeply integrated and widely adopted inside sales solution for Salesforce®.
Real-time monitoring and historical reports are all provided from within the Salesforce® interface.

We're fully integrated with the Salesforce1™ Mobile App, enabling sales and service agents to engage with customers while on the go. We have even integrated our sales software with the Apple Watch using the Salesforce® Wear Developer Pack.

NewVoiceMedia has been through a thorough security review to become an AppExchange partner – and we have the most positive reviews on the AppExchange for a CTI vendor, so why would you choose anyone else?
With integrated click-to-dial, preview or power dialers, screen pops with caller information and call scripts all provided through Salesforce® Sales Cloud, your agents won't have to swivel between multiple applications to get their job done.

Our dialers use the customer data you already have in salesforce, so there's no uploading of lists and everything is always up-to-date.

Dynamic call routing and prioritization decisions can be made using any data you already have in Salesforce®.
Pure cloud solution
No hardware, software or equipment to purchase and manage, we manage everything for you.
Global
Whether you do business in a single country or around the world we can support you. Our platform is global with data centers and telecommunications solutions around the world.
Reliable
Never miss a call, you can depend on us. We guarantee 99.999% availability.
Leading solution for Salesforce
We offer the deepest and most complete integration with Salesforce® Service and Sales Cloud.
Modern design
Our enterprise-grade multi-tenant platform was designed using the most advance techniques and supports call centers with thousands of agents. Our interfaces are browser-based and were designed from the start without any application downloads making them secure and easy to manage.
Frequent product updates
Our modern architecture allows us to continuously improve our product with frequent feature updates. That means no more waiting for long release cycles.
Reviews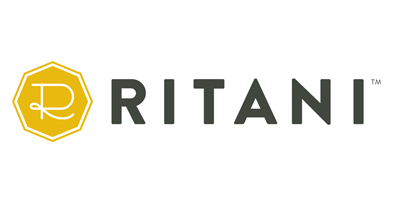 "NewVoiceMedia generates reports in real time…. This has increased our sales by 30%"
"…managing higher call volumes with excellent feedback from both users and customers"
...a robust platform providing the business with a granular level of reporting
A game-changing increase in fundraising of 225%