The guide to delivering personalized service: Salesforce® and ContactWorld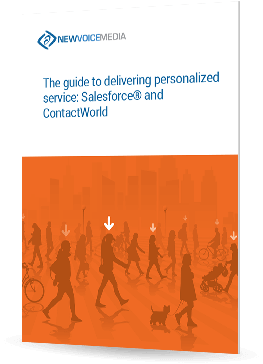 Delivering personalized service for every customer is the utopian vision for the contact center. Understanding who your customers are, tailoring the service you deliver to them and treating them as the individuals they are is the key to high customer satisfaction and Net Promoter Scores. The challenge comes in delivering this ideal.
Download our solution guide to find out:
How to deliver exceptional personalized service to every customer
How ContactWorld and Salesforce work together to streamline service operations
How it all works in real-life scenarios
Get your download
Simply enter your details into the form below to receive your download. All fields marked with * are required.