Higher agent performance leads directly to increased customer satisfaction, better retention and better referrals. But how exactly can you motivate and incentivize your agents?
One way is to use advanced gamification techniques to uncover the habits of your top performing service agents. This path to success can then be replicated across your entire team using a combination intelligent coaching prompts that guide agents and game mechanics that keep them engaged.
At NewVoiceMedia, we not only provide a gamification application called Motivate, we also use Motivate to optimize the performance of our own service teams. During this webinar you will hear directly from Kev Willers, SVP Customer Service at NewVoiceMedia, as he explains how we've used Motivate to improve service levels. Kev is joined by Peter Grant, SVP, Motivate who explains how to successfully deploy game mechanics in a Salesforce call center environment.
Existing NewVoiceMedia customers as well as businesses considering how to improve their call center performance will benefit from this session. You will learn how to:
 
Inspire increased agent performance through interactive, real-time leaderboards, alerts, recognition and comparisons
Energize team performance with competitions and reward incentives
Achieve better call center service performance by creating highly engaged and motivated agents
About the presenters
Kev Willers, SVP Customer Service at NewVoiceMedia
Kev joined NewVoiceMedia in 2014 to lead global pre-sales and services, bringing more than 23 years' IT industry experience to the role. Kev joined from Salesforce® where he was responsible for customer success and partner programs. Prior to that, he held leadership positions at Symantec and Parametric Technology Corporation (PTC).
Peter Grant, SVP, Motivate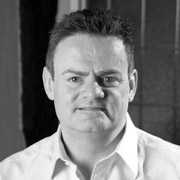 Peter is the SVP, Motivate, bringing over twenty years experience in software sales and marketing success to the role. Prior to joining Motivate, Peter was CEO at Actant, producers of derivatives trading platforms, where he transformed the company from an engineering-led focus to a customer-centric focus, bringing to market a major product update to stimulate significant revenue growth.